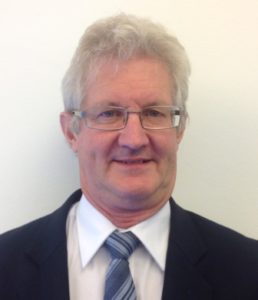 Jim Munro:
Jim Munro is Managing Director of Jim Munro International Compliance Pty Ltd. He is a professional engineer with over 40 years of experience. Major areas of expertise include: equipment for use in hazardous areas (also called hazardous locations or explosive atmospheres), and occupational health and safety (with particular reference to plant safety).
He has been actively involved in the field of explosion-protected equipment (Ex equipment) since 1979 at the national and international level.  From 1999 to July 2014 (15 years) he chaired the international committee responsible for development of standards in this field (TC 31).  He has also been involved with the development of certification systems for Ex equipment in Australia (AUS Ex and ANZEx Schemes) and for the international IECEx System.  He holds a number of key positions at the international level (see details below).
In the past thirteen years in his current role he has travelled and worked extensively overseas, carrying out work in over 30 countries.  He has signed memorandums of understanding with the Supervision & Test Center of Ex-Products of China Chemical & Petroleum Industry (PCEC) in Tianjin, China and the China National Quality Supervision and Test Center for Explosion Protected Electrical Products (CQST) in Nanyan, China.   He has been closely associated with the development, acceptance and operation of CNEX-Global B.V., based in the Netherlands, as an IECEx certification body and ATEX notified body (http://www.cnex-global.com/).
In July 2014 he enrolled as a PhD student at Sydney University, with his research focussed on safety of flameproof motors at extremely low temperatures.  In 2016 he presented papers at three international conferences on his research.  Two of these papers were subsequently published in academic journals.  He subsequently presented this thesis.  He received confirmation that he had satisified the requirements for this award on 6 December 2017, with the degree likely to be conferred sometime in 2018.
Current international roles include:
Contract Certification Officer to CNEX-Global B.V. in the Netherlands
Chairman of the IECEx Scheme Panel of Assessors
Lead assessor with the IECEx Scheme
Convenor of IECEx ExMC Working Group 4, Technical Reference Group for Assessment of ExCBs and ExTLs
Convenor of IECEx ExMC Working Group 15, Integration of non-electrical Standards
Member of IECEx ExMC Working Group 1, Revision of IECEx Scheme Rules and Procedures (IECEx 02)
Member of IECEx ExMC Working Group 2, Development of Technical Guidance Documents
Member of IECEx ExMC Working Group 8, Regulatory Acceptance
Member of IECEx ExMC Working Group 13, IECEx Scheme Business Development
Member of IECEx ExTAG Working Group 1, Preparation of assessment and test report forms ExTRs
Member of IECEx ExTAG Working Group 6, Rules of procedure for testing at other locations
Member of IECEx ExTAG Working Group 10, Proficiency testing
Member of IEC TC 31 Maintenance Team, IEC 60079-29 series (gas detectors)
Member of IEC TC31 Joint Working Group JWG 45, Toxic gas detection for workplace atmospheres
Member of IEC working group SC 31G WG 4, Spark Test Apparatus
Qualifications, recognitions and other key roles include:
PhD from Sydney University (Completed 6 December 2017 – to be conferred in 2018)
Bachelor of Engineering (Electrical) degree from Sydney University
Graduate Diploma of Data Processing from University of Technology, Sydney
Fellow of the Institution of Engineers Australia
Senior Member IEEE
IEC Thomas A Edison Award
Standards Australia Meritorious Contribution Award – International
Chartered professional engineer (CPEng)
On the Australian National Engineers Register (NER)
International Professional Engineer (Australia)
Registered as an Asia-Pacific Economic Cooperation (APEC) Engineer
Assessor with the National Association of Testing Authorities, Australia (NATA)
Assessor with the United Kingdom Accreditation Service (UKAS)
Qualified Quality Management System auditor, with particular emphasis on product certification
Other roles have included:
Chairman of International Electrotechnical Commission (IEC) Committee TC 31, Equipment for Explosive Atmospheres (for 15 years)
Director of TestSafe Australia for six years up to early 2004
Chairman of Standards Australia Committee EL/14, Electrical Equipment in Hazardous Areas, for 12 years
Headed up hazardous area testing operations at the Londonderry Occupational Safety Centre (TestSafe Australia's former name) for 11 years
Chaired the National Occupational Safety and Health Commission's working group developing and implementing the Australian National Standard for Plant, which formed the basis of OHS plant legislation throughout Australia
Manager Engineering Services at WorkCover NSW for eight years
Acting Director of Standards at Worksafe Australia.
Chairman of Engineers Australia, Sydney Division, Excellence Awards Panel for Welfare, Health and Safety
Biographies
Jim Munro's biography appears in Marquis Who's Who in the World, and Marquis Who's Who in Science and Engineering